PHOTO | Japanese Princess Mako marries: Due to love with the "ordinary mortal" he lost 1,2 million euros in wealth
Photo: EPA-EFE
Princess Mako, the granddaughter of the Japanese emperor, got married on Tuesday after years of controversy over her community with her fiancé Kei Komura, but she also gave up traditional rituals and significant financial compensation.
Television footage shows Mako, in a pastel dress and pearls, saying goodbye to his parents and 26-year-old sister As at the entrance to their home.
Japanese television showed Mako leaving the Akasaka royal residence in Tokyo to say goodbye to his family, bow to his parents and hug his sister.
Although everyone wore masks in accordance with Japanese coronavirus protocols, her mother blinked her eyes, struggling with tears.
Earlier this month, the royal institution clarified that the wedding ceremony, reception banquet and other rituals would not take place and that the lump sum usually given to women in the royal household who marry ordinary citizens was 1,2 million. euros, does not approve.
Photo: EPA
The granddaughter of Emperor Naruhita, who turned 30 this weekend, lost the royal title when she and Kei Komuro registered their marriage, a common situation for women of the lineage, but it is the first in the history of post-war Japan to deny damages.
Mako and fiancé Kei Komuro announced their engagement four years ago, a move that was initially welcomed by the country.
But things soon got worse as tabloids reported on a money scandal involving Comuro's mother, prompting the press to turn to him. The wedding was postponed, and he left Japan to study law in New York in 2018 to return in September.
The daughter of Emperor Naruhito's younger brother has been criticized and delayed for years over her marriage plan to 30-year-old Kei Komuro, who was attacked over allegations that his mother borrowed money from her ex-fiancé and refused to return it. This still unresolved quarrel caused a scandal in Japan, where the impeccable behavior of members of the royal family is expected.
Princess Mako also refused to receive a one-time payment of about 1,2 euros, which is usually given to royal women who marry ordinary citizens and become ordinary citizens, in accordance with Japanese law.
Photo: EPA
According to foreign media, the princess plans to move to America, where her future husband intends to work in a law firm in New York.
The couple met during a college event at a restaurant in Tokyo. Both were students at Tokyo International Christian University at the time.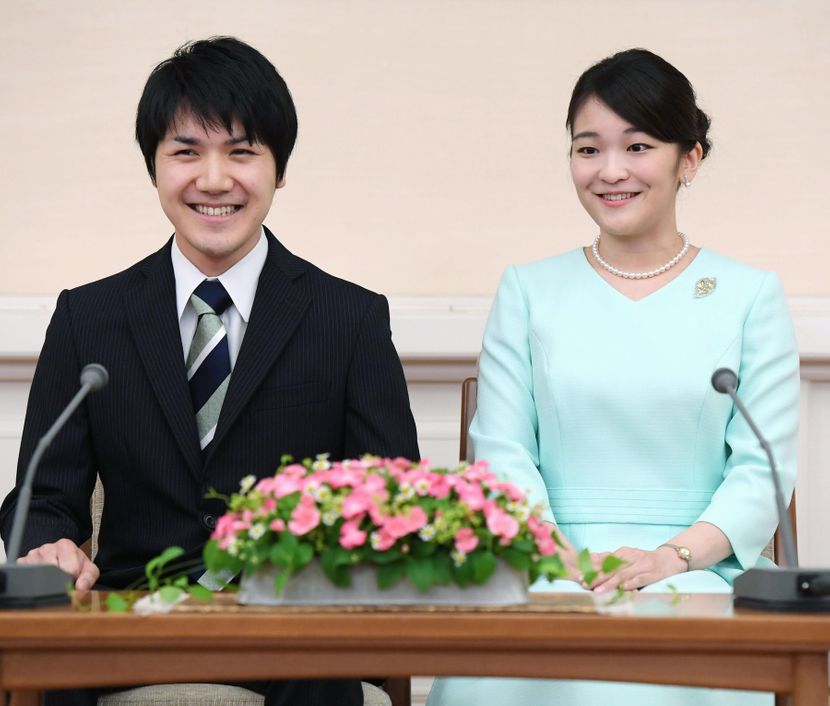 Photo: Profimedia
"I was first attracted by his bright smile." said Mako on one occasion. They got engaged after several years of long-distance relationship.
The four-year-old The engagement of Princess Mako and Komura was marked by numerous scandals and quarrels that began when a tabloid reported that Komuro was involved in a financial scandal.